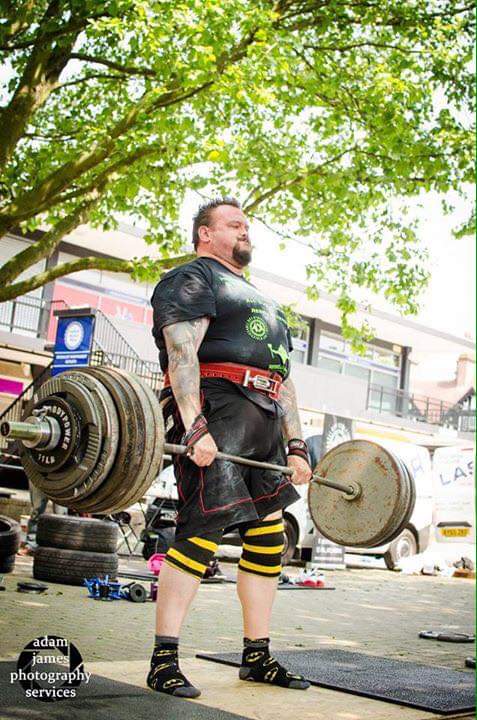 The Back Story
We are going to start at the beginning or our origin story while keeping this brief!
Let's begin in 2016, when Andy and myself (Kate) were finally able to make the move to Canada with our then 3 year old son after a gruelling PR process.
Andy spent many years in the UK competing as an amateur strongman.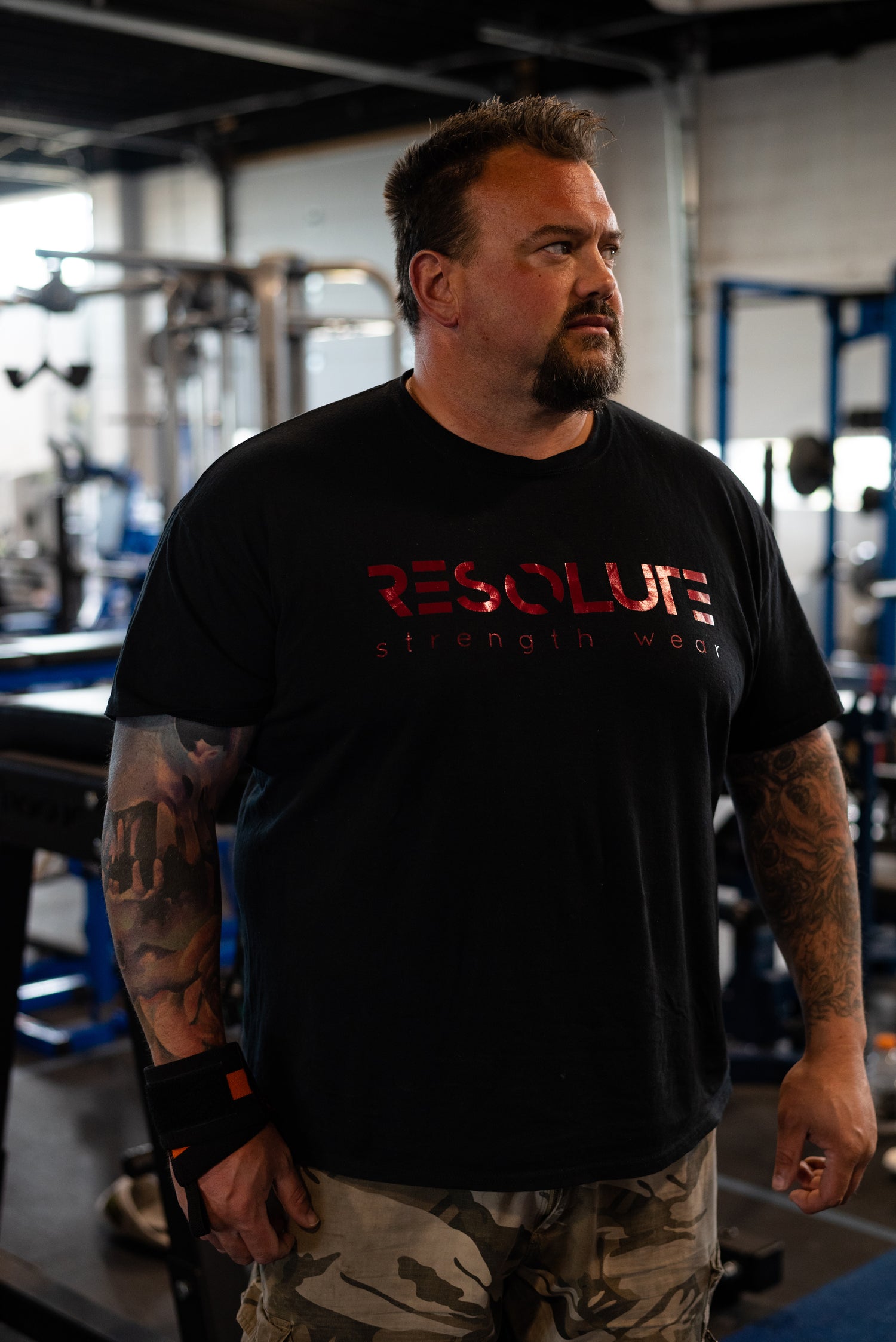 Finding a problem
According to strongman standards, a 56" chest isn't even considered large yet it was next to impossible to find gear that fit well.
In fact finding anything to fit Andy was impossible and options for strength gear were surprisingly limited.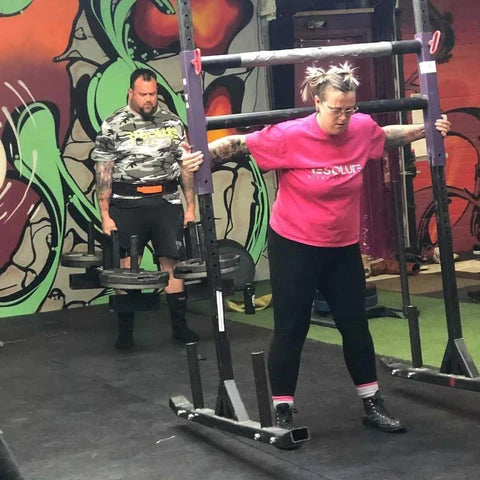 The Realization
One of the great things about strength based sports is that there aren't many barriers to entry. Your will, and dedication to succeed will bring you very far.
That being said, we knew it shouldn't be so hard to find gear that fit well, served its purpose, and doesn't break the bank.

After many great meals and conversations with friends, we drummed up the courage to tackle this head on and Resolute Strength Wear was born!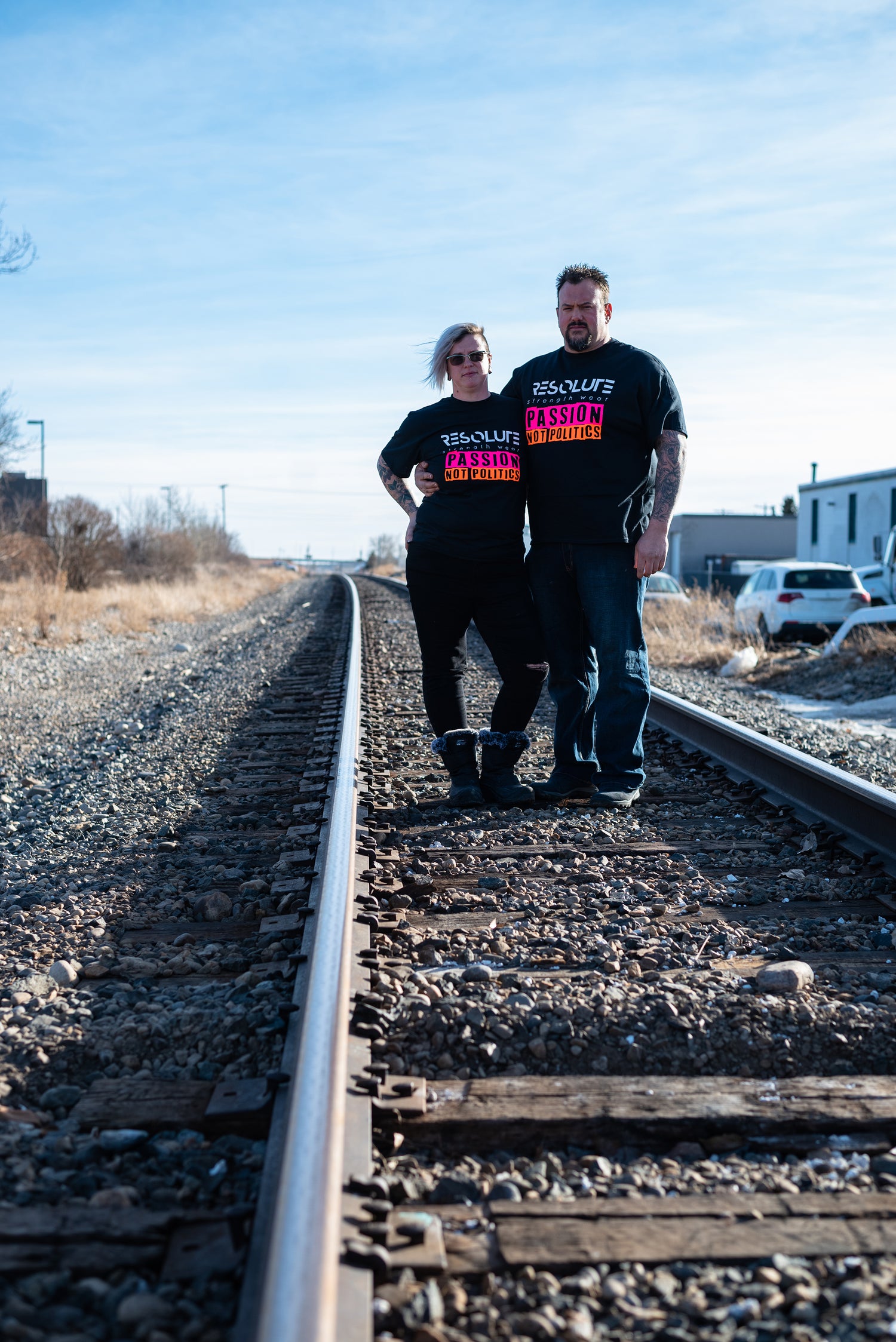 Building Outwards
Paired with my background working many years in graphic design and Andy's experience in the competitive circuit, we have the unique opportunity to make a One Stop Lifting Shop catered for every kind of body.
We started with customizable weight belts for all shapes, sizes, and genders.
As weight belts are generally the most expensive investment in the sport. Why not make it great quality, affordable, customizable, and absolutely epic?!
We have always said your belt your way because we want to make a unique belt for you regardless of who you are!

We've grown a lot since we started and have sought to expand and give you, all your kitbag essentials. Whether you want wraps, straps, sleeves or strength equipment we've got you covered.
RESOLUTE: Admirably purposeful, determined, and unwavering.
Resolute at its core is a family business that's main focus is fostering a positive and inclusive lifting community.
When you engage with Resolute you are engaging with us directly.
Whoever you are, whatever you need, we are here to help ensure that you have the best equipment at an affordable price.
We want to help, and we are here to answer any questions so please contact us, we appreciate all the support.